Search

---
Freedom Prize 2022 was awarded to Volodymyr Zelenskyy, President of Ukraine
Press release, 6 December 2022
The Seimas has decided to award the Freedom Prize 2022 to Volodymyr Zelenskyy, President of Ukraine. The decision was passed by 113 votes in favour.
The prize was awarded for the merits of Mr Zelenskyy and of the Ukrainian nation in the fight for independence, freedom and democracy in the face of the Russian aggression.
While presenting the Resolution, Viktorija Čmilytė-Nielsen, Speaker of the Seimas, stressed that Ukraine was a European democratic state forced to fight for the integrity of its territory and the survival of its culture and its nation as well as for the freedom of all of us. 'As President of Ukraine, Mr Zelenskyy stands at the forefront of this struggle for freedom. He has inspired millions of people both in Ukraine and beyond by his personal leadership and example. The Ukrainian people demonstrate resistance, perseverance and unity in their fight against the criminal actions of Vladimir Putin's regime,' the Speaker of the Seimas outlined.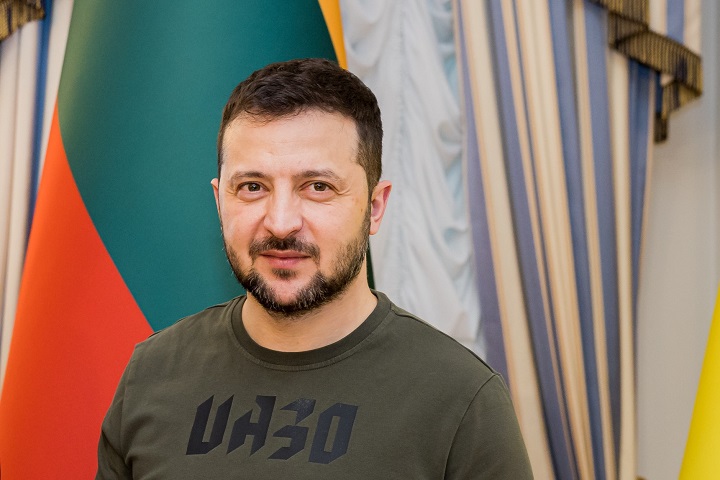 Photo by Olga Posaškova, Office of the Seimas
The Freedom Prize established by the Seimas is designed to award individuals and organisations for their achievements and contribution to the protection of human rights, development of democracy, and promotion of cross-border cooperation in the fight for free self-determination and sovereignty of the nations in Eastern and Central Europe.
The Freedom Prize is awarded on 13 January, the Day of the Defenders of Freedom.
Rimas Rudaitis, Adviser, Press Office, Information and Communication Department,
tel. +370 5 239 6132, e-mail: [email protected]
Last updated on 12/06/2022 15:45
Monika Kutkaitytė