Speaker of the Seimas congratulates Belarus on Independence Day
Press release, 25 March 2021
Viktorija Čmilytė-Nielsen, Speaker of the Seimas, congratulates the Belarusian society on Independence Day. The celebration on 25 March marks the day when the independence of the Democratic Republic of Belarus was declared in 1918. In her congratulations, the Speaker of the Seimas underlines the importance of this year for both neighbours, Lithuania and Belarus.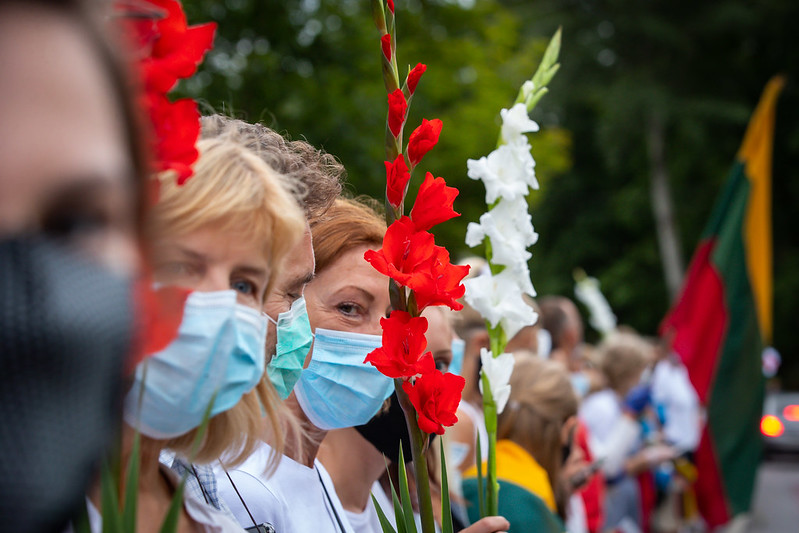 Photo by Olga Posaškova, Office of the Seimas
'The year 1918 is very meaningful for Lithuania. The statehood of the modern Lithuania takes its beginning from that date, which we, to my satisfaction, share with all our neighbours, including Belarus. The sense of sisterhood between our nations reborn in our common region back then have been uniting us to this day. For this reason, we stand together today and support the democratic society of Belarus. We must not forget the people who are fighting and suffering for democracy in Belarus now. This is a struggle for freedom. I believe in your success because the centennial history of the Belarusian democracy lends strength to this resistance,' the Speaker of the Seimas says.
Paulius Žeimys, Adviser to Viktorija Čmilytė-Nielsen, Speaker of the Seimas, tel. +370 5 239 6030, e-mail: [email protected]
Last updated on 03/25/2021 15:48
Monika Kutkaitytė