Speaker of the Seimas met with Ruslan Stefanchuk, Chairman of the Verkhovna Rada of Ukraine
Press release, 6 December 2022
On Tuesday, 6 December 2022, Viktorija Čmilytė-Nielsen, Speaker of the Seimas, met with Ruslan Stefanchuk, Chairman of the Verkhovna Rada of Ukraine, the first top-ranking official of Ukraine to visit Lithuania since the onset of the war.
'At this time complicated by the arrival of winter and Russia's intensifying strikes on Ukraine, it is more important than ever to stand shoulder to shoulder and express solidarity with Ukraine and maintain the unity of the international community, first and foremost in providing the necessary assistance for Ukraine and helping it with integration into the European Union. This is what the Lithuanian Parliament considers its goal and task from the very first day of the invasion,' Ms Čmilytė-Nielsen said.
Photo by Ilona Šilenkova, Office of the Seimas
After the meeting with the Speaker of the Seimas, the Chairman of the Verkhovna Rada addressed the Members of the Seimas at the plenary.
'While visiting the Verkhovna Rada in March, I saw your enormous resilience in ensuring the continuity of democracy in your country despite the battles in Kyiv's suburbs and shelling of the Ukrainian cities and towns. The Verkhovna Rada has set an example for me and many parliamentarians from other countries on how parliaments have to work in emergencies,' Ms Čmilytė-Nielsen said at the Seimas. She pointed out the symbolism of Mr Stefanchuk's address coinciding with a Seimas sitting that would decide on awarding the Freedom Prize 2022 to Ukrainian President Volodymyr Zelenskyy.
After the bilateral meeting, Mr Stefanchuk will take part in the work of the Assembly of Members of the Seimas of the Republic of Lithuania, the Sejm and Senate of the Republic of Poland, and the Verkhovna Rada of Ukraine.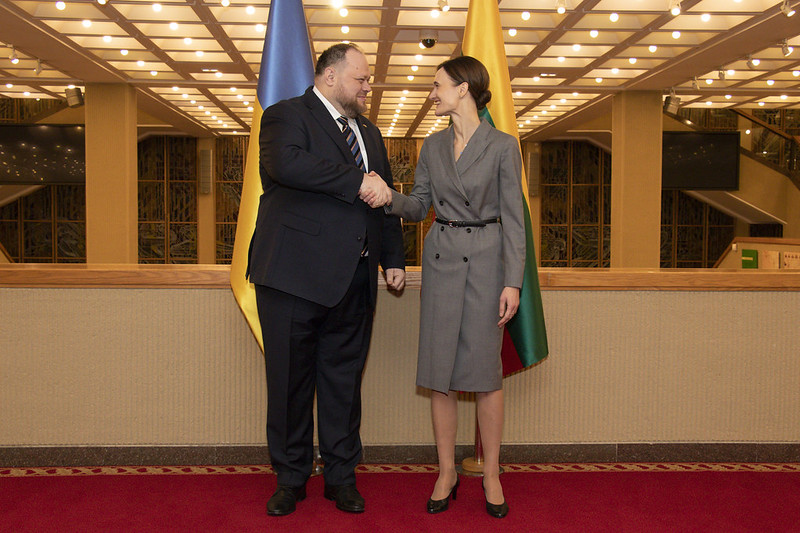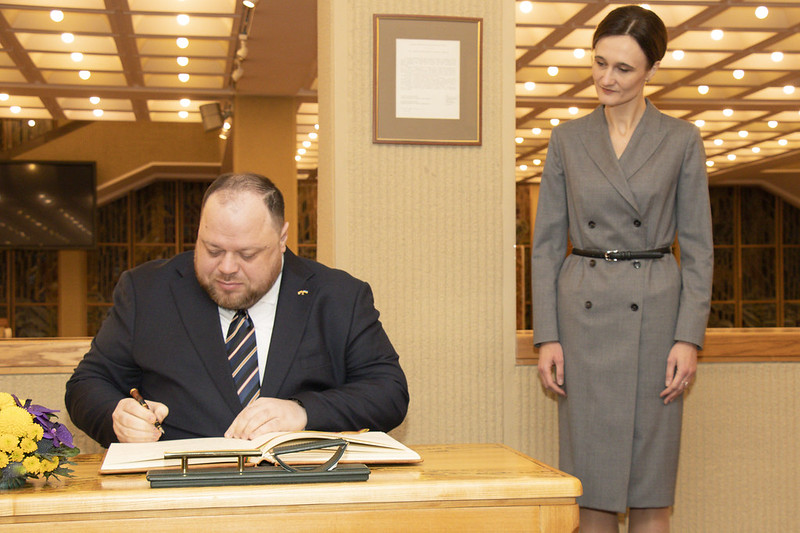 Photos by Ilona Šilenkova, Office of the Seimas
Ilona Petrovė, Spokesperson for Viktorija Čmilytė-Nielsen, Speaker of the Seimas, tel. +370 5 239 6030, mob. +370 698 42071, e-mail: [email protected], www.lrs.lt
Last updated on 12/06/2022 15:32
Monika Kutkaitytė