Our mission is to promote an open dialogue between the Seimas and the public.
We aim to ensure openness and accessibility of the Seimas, promote public involvement in legislation and active interest in the Seimas activities as well as raise awareness about the Seimas and parliamentary history in order to educate responsible voters.
Our vision is to offer innovative premises for the dissemination of parliamentarianism and development of the civic spirit.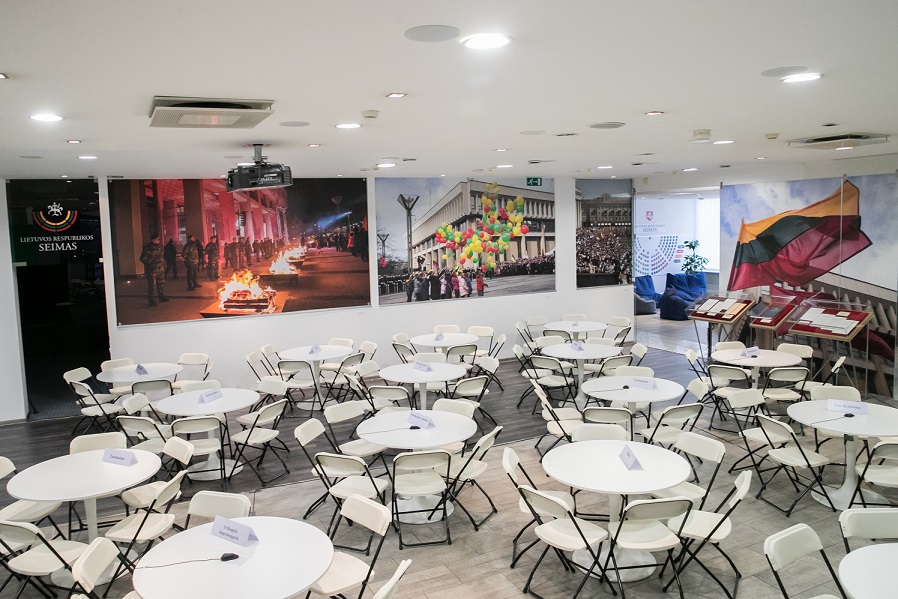 Photos of the Office of the Seimas ​( aut. Olga Posaškova, Dž. G. Barysaitė)